Per l'ultimo super party invernale con i ragazzi di Outcast Torino avrete la possibilità di ricevere un coupon contenente un super sconto del 35% su tutte le collezioni!* Basterà seguire la pagina instagram NoizyWood wear e poi scattare una foto con una delle ragazze...
Venerdì 23 dicembre siamo sponsor dell'ultima festa del 2018 all'Hemingway di Biella che vedrà come protagonista il nostro amico nonché super guest della serata, direttamente da Outcast Torino Munir Nadir, un veterano delle consolle torinesi e fresco fresco di uscite vinyl only su Purism e Overall Music. Insieme a lui i biellesi Franko Lopez e Ema Bordo per una line-up di altissimo livello; un party che unisce musica, abbigliamento e divertimento.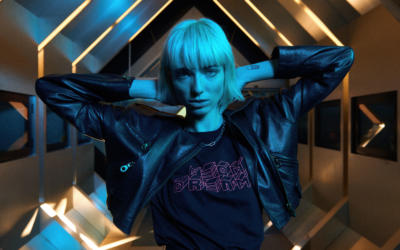 If you look for the light and find only neon, wake up, it was just a dream. Linea dai caratteri prettamente cyberpunk. La nuova collezione parla dell'universo digitale dove regna il surreale in un mondo ipertecnologico e decadente. Per la prima volta viene utilizzato...